Category:
Java
,
Technology
Do you love programming in Java (or for the JVM)? Learning new things? Do you enjoy just hanging with friends and exploring new ground, sharing in discoveries small and large? If so, consider yourself invited to the first, uh, periodic Thanks For Sharing Informal International HackFest, a virtual event scheduled for October 12-13, 2013!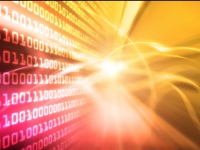 The Genesis
Some of us were chatting on Twitter about how fun it would be to get together and just jam at the keyboard. So I thought, why not? Yes, that's all there is to it. Good doesn't necessarily have to be complex.  🙂
The Idea
First of all, this isn't a conference; it's a hackfest, up to 24 hours of friends and soon-to-be friends around the world just hanging out and banging out code for fun. No pressure to "bring your A game"…in fact, the central theme of this particular gathering is to pick out something you've been planning to explore and just haven't had the chance yet. BYOP: Bring Your Own Project! Want to know more about CSS? RESTful Web Services? Cryptography? Java SE or ME on the Raspberry Pi? Whether you want to explore JavaFX custom controls or lambdas, OpenJDK or Jetty, pick something and plan to pound away at it…all in great company.
This isn't an official event sponsored by Oracle or anyone else; it's just a gathering of like-minded developers. Chat a lot, say nothing at all, stay an hour or all 24. It's up to you!
Ground "Rules"
Well first, there aren't any. Nothing hard and fast, anyway.
But here are some suggestions, if I may:
Sometime before October 12th, think of an idea, something fun you can work on for a few hours and gain something from the experience.
Log into the Google Hangout whenever you can – it's okay, we'll be there 24 hours!
Explore, chat, ask questions, offer helpful advice…be as social as you'd like! Or not. Quiet is fine, too. 🙂
It would be really nice of you to post any useful code you come up with to GitHub. No pressure, don't feel you have to do…but even code you consider very rough or "exploratory" may be helpful to someone else. And the more we all share, the more we all learn!

That's it, really. Just a bunch of folks getting together to tinker with code and hang out. What are you waiting for?!?
The Details
Oh yes, the details! Here they are:
Begins: 1200 (noon) UTC/GMT on Saturday, October 12th
Ends: 1200 (noon) UTC/GMT on Sunday, October 13th
Where: Google Hangouts
Calendar reminder and invite will be sent to all who want to join in the fun.
RSVP
This is your part! If you're interested in participating, drop me a line by clicking this link. And please share, repost, and retweet to others who might like to be a part. Come on, it'll be fun! Join us for the first Informal, International HackFest…and Thanks For Sharing.  😀
All the best,
Mark
Mark at TheHecklers dot org
Mark dot Heckler at Gmail dot com
or click here for public keys to send a message via PGP!
See you at the HackFest!

Related Posts:
Tags:
code
,
develop
,
Google
,
Hack
,
HackFest
,
Hangout
,
informal
,
international
,
java
,
JavaEE
,
JavaME
,
JavaSE
,
JDK
,
JVM
,
program
,
share
,
Sharing
,
Thanks