We had to postpone it last month, but it's ON!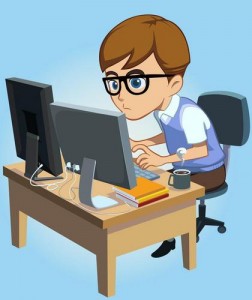 The full details behind the idea and planned execution can be found here (HackFest – Thanks For Sharing!), but to quote one of my favorite movies of all time, "Let me sum up": this is an unofficial, un-sponsored-by-anyone virtual gathering of friends and soon-to-be-friends just pounding away on their Java code. JavaFX? Sure! Java SE or ME Embedded? Check. Another JVM language? Bring it! Join into a planned project (Hendrik Ebbers is cooking up something special for any who'd like to contribute to it) or BYOP – Bring Your Own Project. Whether you're diving to new depths in a familiar area or tinkering with a new idea or API, it's all fair game.
I plan to set up a Google Hangout and keep it open for the duration. Join in for as long (or as little) as you like! Here are the details:
Begins: 1200 (noon) UTC/GMT on Saturday, November 16th
Ends: 1200 (noon) UTC/GMT on Sunday, November 17th
Where: Google Hangouts
Calendar reminder and invite will be sent to all who want to join in the fun.
Please spread the word (it's easy, just use the Share/Save button below), and let me know if you can attend, whether for a half hour or all 24! Just email me here to "sign up" and be kept in the loop of any updates, new news, or post-HackFest (subsequent HackFest(s)?) announcements. Looking forward to hearing from you (yes, YOU!) and hanging out, learning, growing, & sharing.
Keep that (Java) code flowing!
Mark

Related Posts:
Tags:
code
,
develop
,
Google
,
Hack
,
HackFest
,
Hangout
,
informal
,
international
,
java
,
JavaEE
,
JavaME
,
JavaSE
,
JDK
,
JVM
,
program
,
share
,
Sharing
,
Thanks